My Team
Ben Gantt is committed to helping his clients whether they are concerned about their own financial needs or those of their family or business. When you became a client, you placed your trust in Ben to help make your vision a reality. Ben honors that trust with the help of his expert and effective staff. If at any time you have a question, concern or need, you may depend on Ben's team to provide assistance.
Together, with April, Emilie, Sheila, Josh, Heather, Bonnie, and Tasha, Ben makes a strong commitment to exceptional customer service.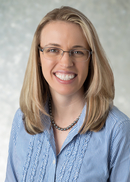 April Shockey, ChFC®, CLU®, CASL®
As Business manager April is responsible for developing and executing operational strategy in support of the overall business plan.
April is a graduate of the University of West Florida with a Bachelor's degree in Management and she holds a Bachelors in Accounting from Flagler College. April has over 10 years' industry experience serving in as Associate Financial Representative, Client Relations Director and Director of Finance. She has obtained Chartered Financial Consultant, Chartered Advisor in Senior Living and Chartered Life Underwriter designations. She has her 2-15 Life, Health, Variable Annuity license and Long-term care license along with her Series 6 Investment license.  
When April is not working, she and her husband, who is currently attending Reformed Theological Seminary, enjoy biking in Tom Brown Park, sampling new local restaurants with friends, and participating in church activities.
Bonnie Gantt
In her role as Director of Marketing and Communications, Bonnie is the primary contact for Ben's busy calendar and is responsible for coordinating client meetings, speaking engagements and marketing events.  Bonnie is committed to excellent customer service and looks forward to speaking with you.
Bonnie started with Ben's team as an Associate Agent in 2006.  She has both government and private sector business experience. After working as a Chief Executive Officer with a major business lobbying organization, she spent 10 years implementing computer based testing systems with the State of Florida.
Outside the office, Bonnie serves as a volunteer with Good News Outreach Elder Services, and enjoys spending time with her children and grandchildren.
Emilie Cranmer
Director of Operations
Office 850-513-3338

As Director of Operations Emilie works to ensure that we not only meet your expectations, we exceed them. She is the point of contact for all insurance underwriting and our customer service area.
Emilie, a graduate of Florida State University, joined Ben's team in 2010 bringing with her a wealth of experience gained over 14 years of office management and customer service. Emilie's focus is on personal planning analysis, case preparation and office administration.  She is committed to not only meeting but exceeding each client's expectations.
When away from the office, Emilie enjoys spending time with her 3 dogs and working in her garden.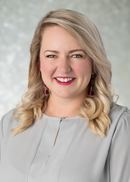 Heather Suber
Associate Financial Representative
Office 850-513-3308

From Tallahassee, Heather graduated May 2013 from Florida State University with a B.S. in Political Science. She joined Northwestern Mutual just before graduation in April 2013. Heather has her 2-15 Life, Health, and Variable Annuity license along with her Series 6 and 63 Investment license. She became a Northwestern Mutual Certified Coach in April 2017.
When away from the office, Heather and her husband Matthew enjoy traveling and spending time outdoors.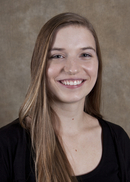 Tasha Smith
Tasha, a south Florida native, joined Ben's team in 2015. She received her AA Degree at Indian River State College and has completed additional coursework at Florida State University where her husband is also a student.  With extensive volunteer experience serving people in organizations including Hospitals, Food Outreach programs, elementary schools, homeless shelters and church groups, Tasha is a perfect fit as Ben's Client Services Manager where she ensures that client needs are met and information is current.
When Tasha is not working, she and her husband enjoy hiking, cooking, and watching movies.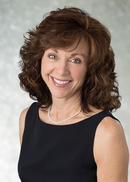 Sheila Yvette Doyle, CFP®
In her role as Director of Financial Planning Sheila provides investment product solutions as part of a long-term strategy consistent with the goals outlined in the plan.
Before joining Ben's team in 2015, Shelia had over 16 years of experience in working in the financial services industry where she has managed financial advisory and brokerage services, portfolio analysis, client accounts and client relationships. Sheila is a Certified Financial Planner professional. She holds the FINRA Series 6, 63, 65 and 7 registrations, as well as the 2-15 Life, Health and Annuity licenses.
In her spare time, Sheila enjoys serving as a vocalist for the Killearn United Methodist Church Music Ministry, reading, cooking, spinning and fitness, spending time with her family and her dog "Sadie Blue", and cheering for the Florida State Seminoles.
Certified Financial Planner Board of Standards Inc. owns the certification marks CFP®, CERTIFIED FINANCIAL PLANNER™, CFP® and CFP® in the U.S., which it awards to individuals who successfully complete CFP Board's initial and ongoing certification requirements.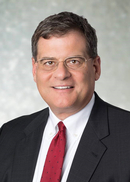 Robert Rosenbury
Associate Financial Representative
Office 850-513-3301
Mobile 229-221-0467

As an Associate Financial Advisor, Rob is passionate about helping our clients build and grow to achieve their most desired future.
Rob joined Ben's team in 2018 bringing with him over 35 years of experience in the financial services industry. Rob graduated from Thomas University with a degree in Marketing.  He has his 2-15 Life, Health, and Variable Annuity license along with his Series 6 and 63 Investment licenses.
Rob and his family are involved in his community, Thomasville Rotary Club, Thomasville Center for the Arts, Habitat for humanity, American Cancer Society and Tallahassee Hunting Retriever Club.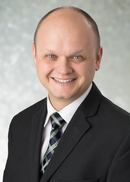 Josh Jones
Josh's works as a liaison between our clients and investment companies to open new accounts, complete transfers and other investment related needs. He also assesses people with registering for the client website.
Josh is a Utah native who came to us from Fidelity Investments in July 2017, bringing 6 years of experience servicing High Net Worth clients with their investment accounts. He also brings 10 years of strong customer service background and strives to create a positive client experience. Josh holds the FINRA Series 7 and 63 registrations, as well as the 2-15 Life, Health and Annuity licenses.
As a youth, Josh earned the rank of Life Scout, and as an adult has several years of volunteering as a scout leader, and a youth Sunday school teacher.